Facilities
---
General Information
During the academic year, after the pandemic, our gyms are open to students, staff or student groups between 09.30 and 21.30, except on Sundays, free users must reserve the hours they will use the facility via the online reservation system. However, our gyms are usually reserved for training for sports teams at certain times in the evenings and on weekends. CLICK HERE to make an online reservation
Reservations for tennis courts and carpet pitches are also made online.
Stadium
In the construction of the stadium, the natural structure of the land on which it was built was preserved, and the tribune section was harmonized with the slope of the land. The facility was completed and put into service in 1962. The contributions of Naili Moran and Mehmet Ali Yalım, who provided important services to Turkish sports in the construction of the facility, are significant. Since there were no suitable areas for athletics competitions in Ankara during these years, athletics competitions were held in our campus until 1975.
In 2005, the tribune seating areas were covered with wood and the wire fences were renewed, and the running track of our facility was also renewed in 2016 and became a 6-track tartan floor. The total audience capacity of our stadium, where many sporting events, graduation ceremonies and concerts are held, is 13.000 people.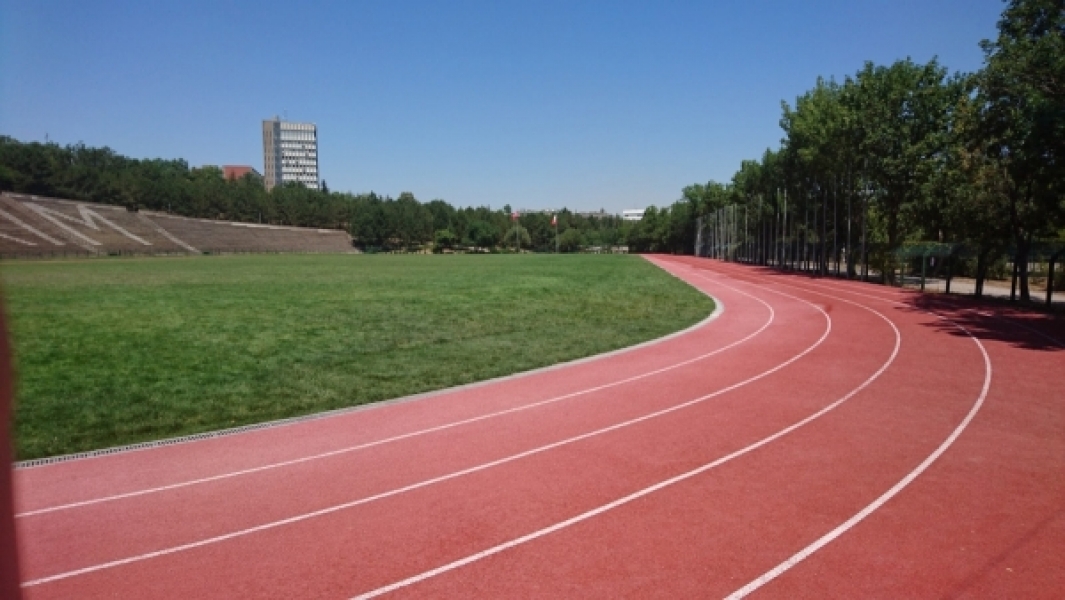 ---
Big Sports Hall
Our facility, which was put into service in 1967 and is the first eye pain of METU, is one of the most special buildings of our campus with its unique architectural structure. Due to its central location, the hall, which is frequented by our students, has the opportunity to practice in many different sports branches. There is also a climbing wall in the Great Sports Hall and a large mirrored hall where various sports activities can be done. The hall, which is open for continuous use between 09:30 and 21:30 every day except Sundays, is always lively and active. Our university's basketball, volleyball, climbing, mountaineering, rowing, sailing, etc. teams also perform their training in this facility.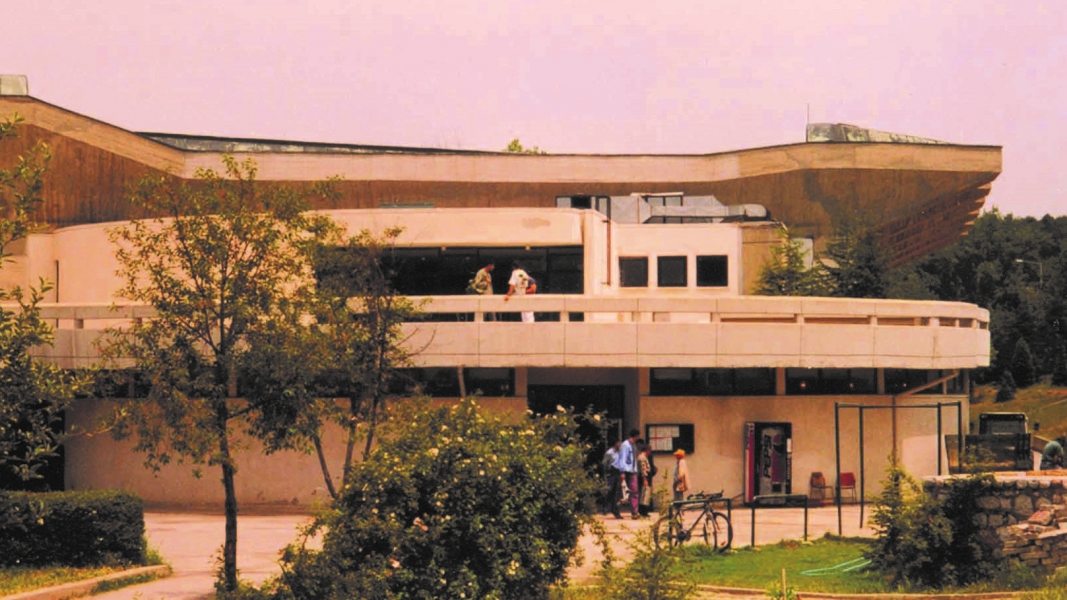 ---
Barracks Sports Hall
The body part of our facility, which was put into service in 1972, consists entirely of steel constructions. Our facility provides service between 09:30 - 21:30 except on Sundays.
With the diversification of sports branches and the increase in the number of sportsmen, an additional two-storey building with a total area of ​​600 m² was built next to the Baraka Sports Hall in 2003. The ground floor of the annex building was opened as a fitness room and the upper floor as a mat sports hall in 2004. Our university's basketball (sports club), handball, korfball, badminton, wrestling, karate-do, taekwon-do, futsal, orienteering, sayokan and judo teams and many sports clubs train in our facility with a total indoor area of ​​2000m².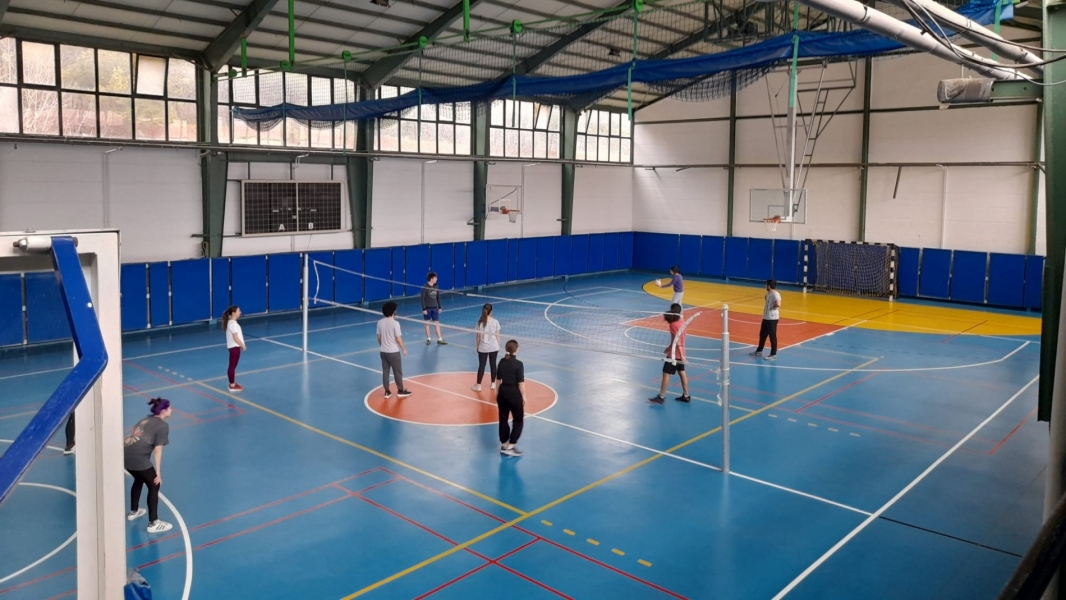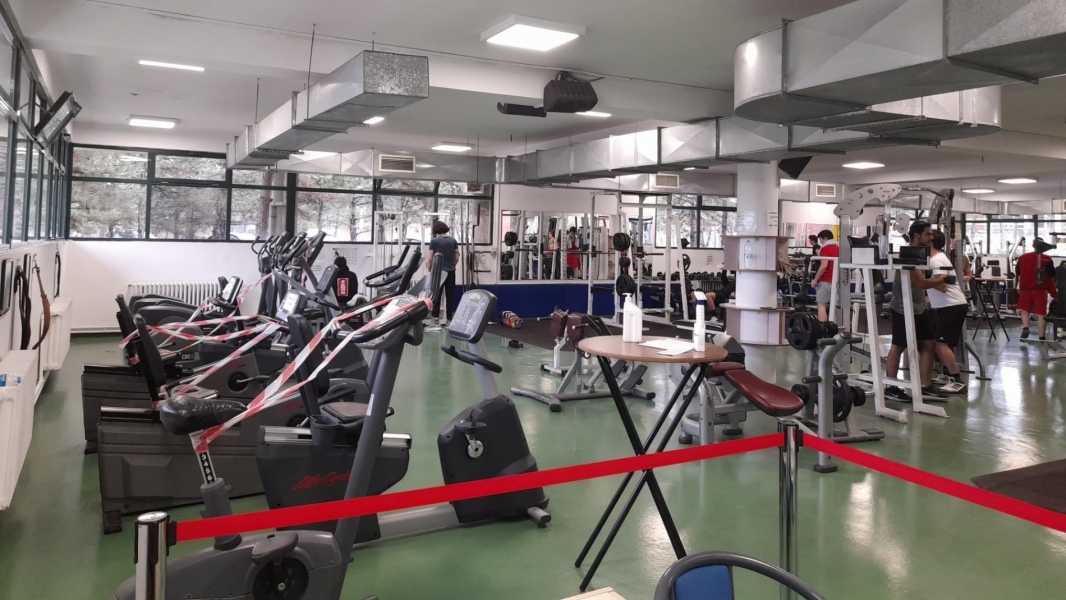 ---
Sports Center
METU campus is a dynamic structure that is constantly evolving. In recent years, there has been a need for a new sports facility with the construction of lodgings and dormitories in Technopolis and drought region. Opened in 2001, the facility, with a total indoor area of ​​1500 square meters, has basketball and volleyball fields, 2 squash courts, a sauna and a fitness room. Working hours of the Sports Center are between 09:00 - 21:15, except on Sundays. Online reservation is required to use the facility.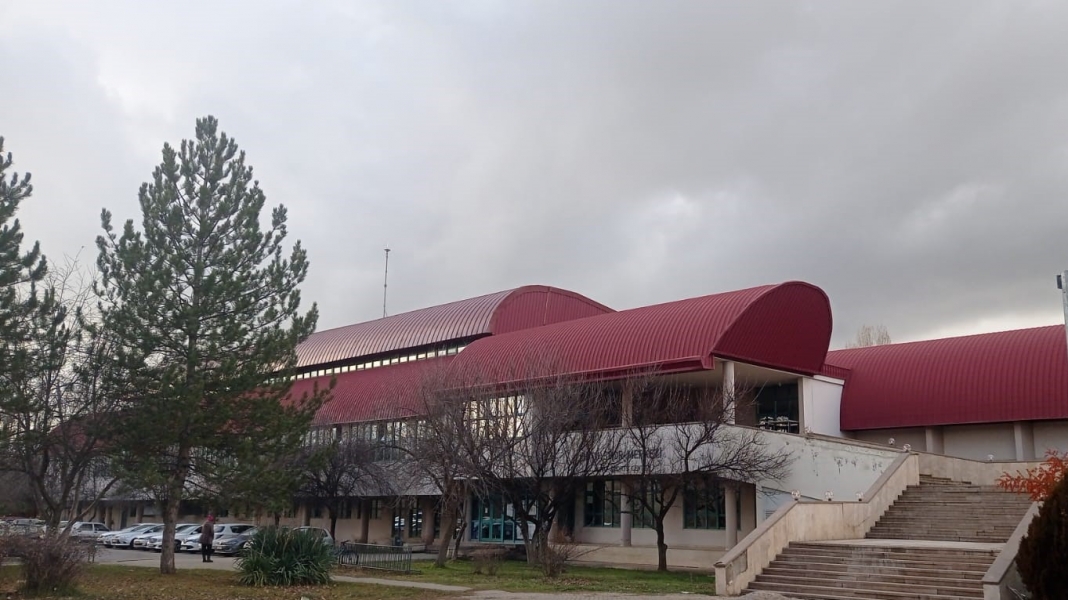 ---
Turf Soccer Fields
Our carpet pitch, measuring 25x40, was put into service in 1984 and was recently renovated with the construction of the additional building of the carpet pitch. Our carpet fields, which are currently 3 with their renewed state, are used intensively between 17:00-21:15 on weekdays. In addition to our carpet fields, a synthetic football field in the size of a normal football field was built in the pine area. Our teams such as American football, rugby, frisbee and archery train on our synthetic field. You can get information on the use of the football field by calling 210 78 45 and make reservations for weekdays via the online reservation system.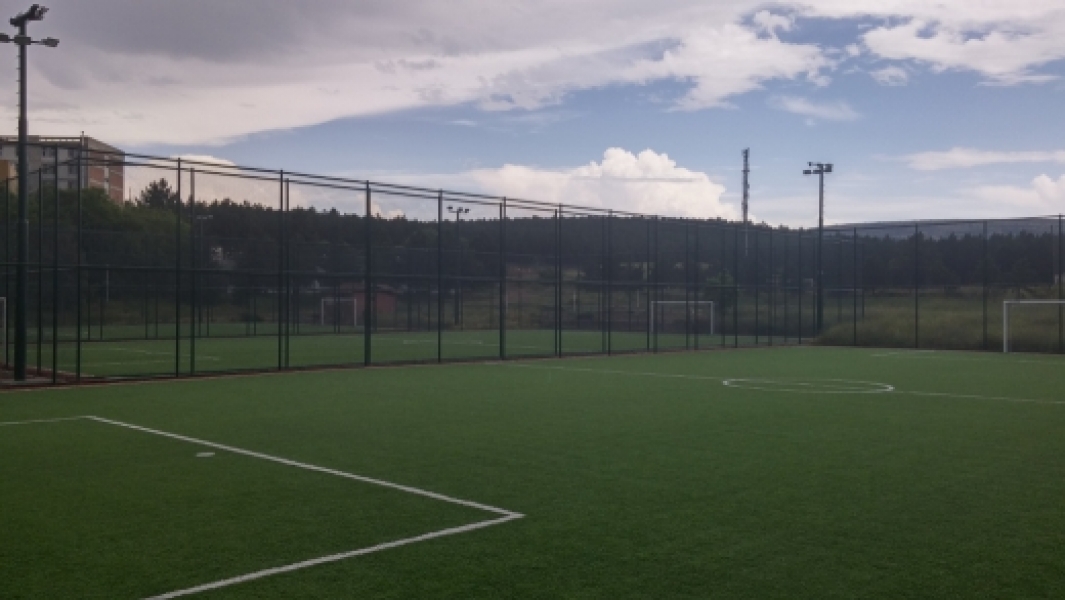 ---
Tennis Courts
The first tennis court at our university was opened in 1968 behind the Great Sports Hall (Hall No. 1). The triple courts next to the stadium were put into use in 1974 and the Central Tennis Courts in 1984. Fatih Orbay, Murat Didin, Mehmet Ali Yalım, Faruk Bozoğlu, Ural Akbulut can be counted among those who made tennis popular at METU and played a pioneering role in bringing tennis courts to our campus.
You can make online reservations for the use of tennis courts in our school, which is one of the universities with the most tennis courts in Turkey, with 13 tennis courts, 5 indoor, 6 outdoor and 2 open clay courts.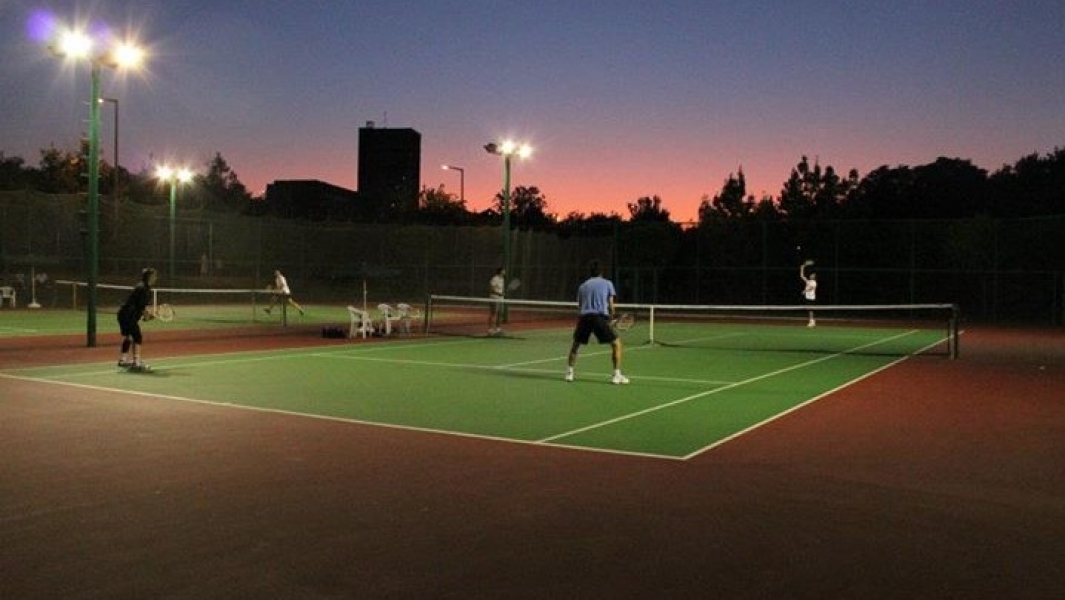 ---
Kayıkhane
Rowing sport, which has a long history and deep-rooted tradition in our university, took its first steps with the boathouse established in 1960 on the shore of Eymir Lake in our campus. (ORFOZ Restaurant) The facility, which serves as a boathouse today, was put into service in 1992.
Between 1966 and 1992, many Turkey Championships were achieved. As an important branch in the history of sports, our university continues to work successfully today. Our sailing team also has a porch in the boathouse, and when the weather conditions are suitable, our sailing team also trains in the boathouse.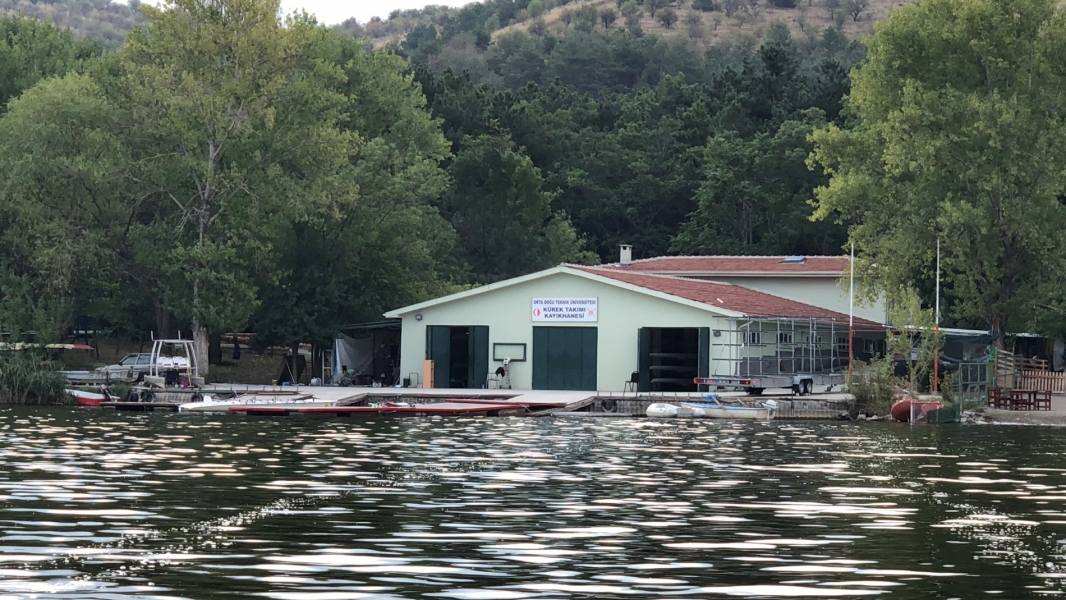 ---
Swimming Pools (For detailed information, you can visit the website of the METU Pool Directory.)
Indoor swimming pool at our university was put into service in 1992. It has a total of 8 lanes, 500 spectators capacity and is in olympic dimensions.
The pool, whose use is arranged in the form of sessions, is open to service until 20:45 every day except Mondays and is used with the online reservation system.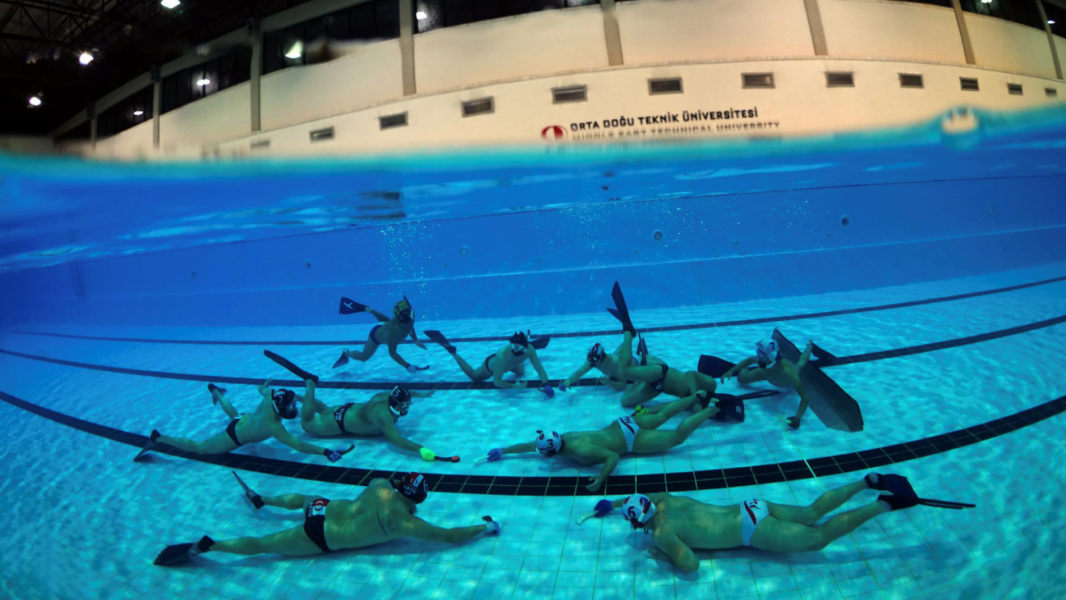 ---
Other Open Court Sport Facilities
In addition to our indoor facilities and open-air sports facilities that can be used with reservation, our campus has areas where a wide variety of sports can be practiced, these are;
Football field where cricket can be played (in front of Baraka S.S.)
7 open football courts
Open basketball courts
The track where open field strength training can be done (in front of the carpet pitches)
Yalıncak running track (2 km short, 6 km long track)
The area around Eymir Lake where walking/running and cycling can be done
Table tennis tables


---
---
Last Updated:
24/12/2021 - 18:13